Last Updated on April 26, 2023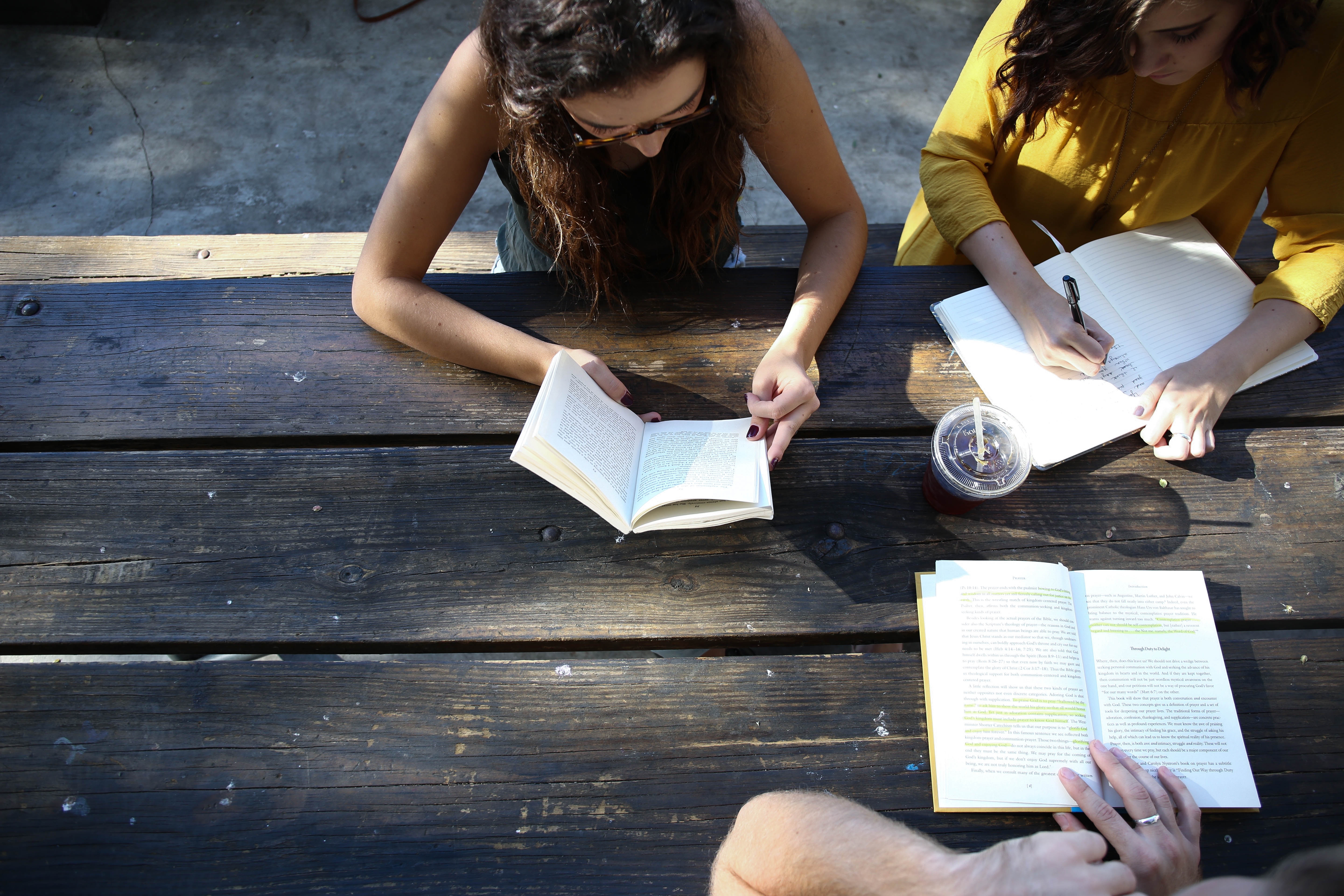 After 20+ years as a working writer, I continue to be plagued by cabin fever. A change of scenery from my home office is sometimes the only cure for my restless mind.
I have just three requirements for an off-site writing perch. First, it's got to be relatively quiet. Second, it must have a work surface near an electrical outlet. Finally, the atmosphere must be anonymous, so I can stare off into space without feeling self-conscious.
Coffee shops don't meet these requirements. There's a grimness to the other folks tapping away on their laptops, and the background music is usually too loud. Typical co-working spaces (shared office spaces for which members pay a monthly fee) are designed for collaboration (noisy!) and often have a hyped-up vibe that's not conducive to staring blankly or mumbling sentences aloud. Plus most of them charge higher fees than I want to pay. College libraries are an option, but the parking and sprawling campuses are a hassle. Public libraries? Please. People haven't whispered there in decades, and they're crowded.
A few places do meet my criteria. Here are nine, all in the Los Angeles area, some of which are free.
1. The Hatchery Press. "We take care of the background noise so you can do what you came to do: write," promises the website of this writers' co-working space. Located just south of Melrose Avenue on Larchmont Boulevard, it's a bungalow and adjoining building with rooms featuring desks, carrels, tables, and lounge areas. There's also a wraparound porch and rooftop patio where writers can work. A two-year member assured me that it's quiet; if people need to confer they do so in one of the lounges or outdoors. The facility is open 24/7 and membership rates are significantly lower than those of the average co-working space: as little as $150/month for part-time daily access. They offer a free trial day.
2. Quilt. Many co-working spaces are heavy on bro-tech culture and are not especially fun or comfortable for women. Quilt is an exception, the equivalent of Airbnb for female professionals. At a daily rate that's usually between $10 and $20, women can work in a private home without the distraction of the opposite sex. For writers, the appeal is that you can select a home in your area and write in peace for a three- to four-hour chunk of time. Quilt "gatherings" are categorized (so you can choose one that's likely to be focused on working quietly), and each home has a participant limit so it won't get too crowded. Access to new people may also be a good reason to try it — if you're so inclined, Quilt is a community that offers more than just work.
3. Hotel lobbies and bars. The downstairs lobby of the Biltmore Hotel in DTLA has always struck me as an ideal place to write: beautiful, comfortable, a setting where it's easy to get lost in thought. Luckily for writers, hotel designers have embraced millennials' (alleged) love of communal workspaces, and now many lobbies welcome the laptop-toting guest. Newer lobbies meet my three criteria: They feature counters specifically designed for laptops, the spaces are anonymous, and the background noise is usually muted, especially in the plusher lobbies and before the evening rush. As long as you don't camp out in the same hotel day after day, the staff is likely to assume you're a guest and leave you alone.
LAEWG members also report happily working at the bars of luxury hotels. Purchase of a beverage buys you a table indefinitely, and during the day you might have the place to yourself. Some of our members' favorite hotel bars for writing are those at the Casa Del Mar in Santa Monica, the Hollywood Roosevelt Hotel, and the Marriot/Ritz Carlton in DTLA. This last one has a great lobby, too.
4. Study rooms in public libraries. The solution to noisy, crowded public libraries is a private study room. My favorites are at the main Santa Monica Library. Get a library card (free for California residents) and you can reserve a room for a two-hour block of time. You've got to reserve it in person, but you can do so for two separate two-hour reservations if no one else is waiting. Some rooms have large windows and all of them have one interior glass wall, so they feel expansive. They also have whiteboards and outlets. Other large public library branches have private rooms, large study rooms that are quiet (LA County West Hollywood Library and the Beverly Hills Public Library have these), or carrels that are nearly private. Check the libraries near you.
5. Panera Bread. Restaurants are usually too loud and they don't often like lingering guests, but depending on the hour and location, a Panera Bread can be a good option for writers. My local Panera has long, outlet-fitted counters, booths, and a wait staff that doesn't care if customers stick around for hours. For me, it's the right blend of anonymity and comfort. The counters are usually occupied by other folks working, so it's not too noisy unless a particularly loud party sits at a nearby table. It may not be the tidiest place in town, but neither is my home office.
6. Disney Hall. Disney Hall's cavernous main lobby is open to the public from 9:00 a.m. to 5:00 p.m. on weekdays, has loads of tables, and is generally deserted unless a performance is about to begin. There are several cafes, but their hours are restricted to before and after performances. As with any downtown venue, though, parking in the neighborhood is expensive. Locals can use the Dash bus; for others, the Metro is an option. Once there, you'll be able to hunker down for hours.
7. Colburn Cafe. Across the street from Disney Hall is Colburn School, a music and dance conservatory. It has a lovely large cafe with excellent food (for a college cafeteria). Parking at Colburn is reserved for students, faculty, and staff, so it's best for locals or an occasional field trip.
8. The Getty Center. The Getty may be pricey at $15 a day for parking (but no entrance fee), and its hilltop locale is remote for some. But what a payoff! Far above the city, you can work at multiple outdoor areas or in the spacious light-filled cafeteria, which is big enough so that the sound of other diners blurs into background noise. On weekdays it's usually not too busy. If you find that the Getty Center spurs your creative juices, for $81 you can buy a 31-day parking pass. Up to four people in the purchaser's household (including the purchaser) can be authorized to use the pass; you just have to list the other users at the time of purchase. If your "household" includes a writer friend or two who will share the cost, this becomes a bargain. The pass is also good at the Getty Villa, but unlike for the Getty Center, you need to go online to schedule a visit in advance.
9. The Huntington Library. If you're looking for inspiration and live near Pasadena, you can buy a year's access to these world-class botanical gardens and their amenities for just $159. Otherwise, it's a hefty $25 entrance fee on weekdays and $29 on weekends. As with the Getty Center, the key for writers is that its size affords anonymity and relative quiet. The renovated Patio Grill is vast and features food from chefs Susan Feniger and Mary Sue Milliken. The Huntington's research facility (the actual Library) is open only to "qualified researchers" and scholars on fellowships. Still, the Huntington has been a haven to many a writer.
Do you have a favorite place to write in the city? Let us know in the comments.
Copyright 2019 by Lynette Padwa. If you would like to reprint this article, please contact the author directly at inquiries@lynettepadwa.com for permission.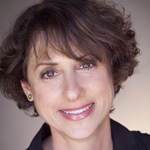 Latest posts by Lynette Padwa
(see all)