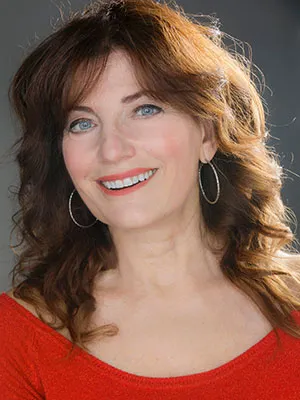 With more than twenty-five years in the book publishing industry, Barbara DeSantis knows what it takes to make a book successful. She understands how essential it is for a manuscript to be polished and publication-ready before submitting it to an agent or book publisher. Clients benefit from her varied professional experience ranging from literary publicist to publishing consultant to book editor and writer.
Barbara began her career in New York at Simon & Schuster where she worked as associate director of publicity for the Adult Trade division. Later she moved to Los Angeles and opened her own business, continuing to freelance for major houses including Penguin, Dutton, Plume, Viking, Atria as well as smaller publishers, independent and university presses, and individual authors and writers.
Editorial services include manuscript critique and comprehensive book editing, book proposal writing, and the writing of marketing materials such as press releases, author bios and Q&As, feature and op-ed pieces.
Fiction is her area of expertise and her first love, be it literary or popular, women's or young adult, but she also edits narrative nonfiction, and, a particular favorite, memoir. She likes to work one-on-one with clients in a truly collaborative effort to make the writing stronger, cleaner and, of course, compelling, yet always retaining the author's original voice and intention. For memoir and narrative nonfiction, that's just as important as it is for fiction, and she applies the same set of standards for editing nonfiction, as she does for editing a novel.
Whether you're just getting started or have a manuscript in the advanced stages, whether you're an unpublished writer and a first-timer, or a veteran writer needing another pair of eyes, Barbara will help you polish your work, identifying any problems, inconsistencies and weaknesses, trouble shooting through honest evaluation, one-on-one feedback and constructive support.
---
"Barbara is keen-eyed on the page, respectful of the author's intent, and profoundly insightful in terms of the work as a whole. She knows how to find the heart of a scene and the beauty in a sentence. She brings both psychological understanding and compassion to characters on the page. Barbara loves books and she knows what goes into making one work. Any writer would be fortunate to have her as an editor."
—Stephanie Kegan, author of The Baby and The Myth of Solid Ground
"Barbara DeSantis is an incredibly gifted editor. I know that's been said before, but I couldn't address her skill as an editor without acknowledging that. She's insightful, intuitive, and encouraging, making certain every inch of the manuscript soared, caring about its success as though it were hers, too. She helped me understand when a particular sentiment wasn't conveyed in a sentence or a paragraph, and when I rushed a major plot point in a chapter, she showed me how I could change the scene to illuminate the point and develop the story as I had intended. She drew my attention to the sections that needed further development and the sentences that needed to be pinched back–never eliminating my voice or changing my style in the process. She zeroed in on my weaknesses and praised my strengths, creating an environment that allowed me to write the strongest book possible. She is a tremendous person and editor and I will definitely work with her again!"
—Kathleen Shoop, author of After the Fog, a novel.
"When I think about Barbara, I think about the story of Lazarus. My writing was destined for the slush pile, until she infused it with new life. With her insight, sensitive ear, writing and editing skills, she brought my writing back from the grave. She has a phenomenal ability to capture a writer's voice, becoming one with her client, understanding their mind and soul. A pure synergy of writer and editor occurs. I owe signing with an agent to her editorial talent. Thank you! She is a magic wand for any writer."
—CJ Miller, author of Grind: How to Turn Your Coffee Break Into Your Big Break, cast member of True Beauty and Donald Trump Presents the Ultimate Merger.
"Barbara is an extraordinary and gifted editor. She provided insights, solid advice, and superb writing skills throughout the process. She really got into the story, making me dig deep to uncover hidden truths, (she would have made an excellent psychologist). She turned the book into what it was meant to be, much more than I imagined. I recommend her highly for any editorial work."
—Mari Sutton, author of From Dachau to Denver and Back: A Memoir.
"Barbara did much more than edit my book. She challenged me, asked important questions, made me more honest, and pushed me when I needed it – all the while gently encouraging me to go to places in my writing I didn't think I could.  Without her I wouldn't have a book. 
"Barbara led me to a finished product; along the way, I experienced a most wonderful and unexpected journey."
—Anthony Meindl, director, acting coach, producer, author of the forthcoming At Left Brain Turn Right: An Uncommon Path to Shutting Up Your Inner Critic, Giving Fear the Finger and Having an Amazing Life.
"Barbara helped improve the overall structure of my coming of age story, rearranging scenes, shifting chapter endings and openings, and beefing up narration to make the story flow smoothly.  She helped expand the story where opportunities were missed, adding depth to the characters and strengthening the conflicts between them.  She tightened up the prose and eliminated redundancies and unneeded passages, thus kicking the story into high gear where it had lagged and stalled before.
Barbara's skill as an editor forced me to reach deeper and draw out the elements that make for a more compelling story."                                                                                              
— Michael Oates, author of Wade in the Water, a novel
"Barbara challenged me to work harder and have more conflict in my story.  She gave great suggestions on how to add subtext to my characters. She really got the story, and always kept in mind ways to enhance its various layers. Barbara seined out my verbal tics, took away my telegraph tendency, and set me to work propping up those sagging sections. Was the patient better afterwards? Absolutely. There is no substitute for an adept, fearless editor."
— Mark Hughes, author of the forthcoming novel A Place for Every Gift

Contact Information:
Los Angeles, California
Tel: (323) 782-3854
Email: BDSpub@aol.com
Author Coaching Book Proposals Copyediting/Line Editing Developmental Editing Ghostwriting Manuscript Critique/Evaluation Promotional Materials Publishing Consulting