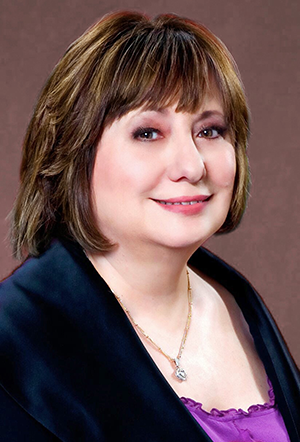 When "good enough" isn't, let me take your project to excellence.
Over the past twenty years, I've helped clients conceptualize, develop, write, edit, and publish all manner of print and multimedia. My clients include authors, agents, publishers, scholars, physicians, medical centers, universities, corporations, and nonprofits.
Prior to becoming an independent writer and editor, I held staff editorial positions with Prentice-Hall, Little Brown, and Peace Press, and am familiar with both large and small press publishing milieus. For the past eight years, I've served as a product development consultant, writer, and editor for the UCLA/Duke National Center for Child Traumatic Stress. I also teach creative writing, academic writing, and creative nonfiction and memoir courses at Antioch University, Los Angeles.
My book, "In Session: the Bond between Women and Their Therapists," is a critically acclaimed and influential book about boundary and transference dilemmas in women's relationships with their psychotherapists.
"A wonderfully written, clear, fascinating, and potentially very helpful book . . . an important piece of work."
—Drew Westen, PhD, Professor, Emory University
My essays and literary memoirs have been published in the Los Angeles Times, Salon, Alaska Quarterly Review, Bellingham Review, Black Warrior Review, Cimarron Review, and Puerto del Sol, and have been named three times as Notable Essays of the Year in "Best American Essays," 2004, 2006, and 2009.
"After more drafts than you can possibly fathom, Deborah A. Lott has helped me take my manuscript to the point where I am fully satisfied with it. That was no small feat. After twenty years, it will be published in September 2010. Deborah found solutions to the flow and whole by helping clarify each chapter, section, paragraph, sentence and word to make it sing loud and true. I unequivocally recommend her services. She's one smart cookie!"
– Jude Bijou, MA, MFT, Author of Attitude Reconstruction: A Blueprint for Building a Better Life.
Special interest in childhood, medicine, psychology, psychiatry, mental health
Advisory Board member, AdvocateWeb
Member, Authors Guild and American Medical Writers Association
Former Chair, Healthwriters Caucus, Independent Writers of Southern California (IWOSC)
Contact Information:
Tel: (310) 454-1897
Fax: (310) 454-8536
Email: deborahlott@earthlink.net
Author Coaching Book Marketing and Promotional Materials Book Proposals Business and Corporate Content Copyediting/Line Editing Developmental Editing Manuscript Critique/Evaluation Project Management Proofreading Publishing Consulting