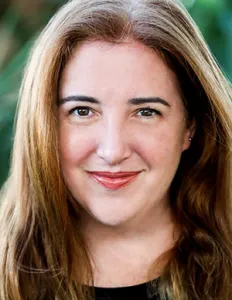 Jenna Rose Robbins has made a career of turning writers into authors, pixels into websites. As a writer and editor, Jenna has extensive editorial experience both online and off. She has ghostwritten more than 12 books, including two New York Times bestsellers, and was a finalist for the BookLife Prize (awarded by the independent-publishing arm of Publishers Weekly) for her own memoir, Faithful and Devoted: Confessions of a Music Addict. She has managed editorial for such companies as AOL and Disney.
While the majority of Jenna's experience has been entertainment and travel-related, the scope of her projects has ranged from politics and finance to sports and religion. Whether it's working with first-time writers or ink-stained veterans, Jenna enjoys all stages of the creative process. In addition to editorial services such as manuscript critiques, Jenna helps clients develop an internet presence, including building websites and managing social media.
When she's not helping writers realize their goal of becoming published authors, Jenna oversees the web-consulting company Siteseeing Media, which caters to small and medium businesses. Services include newsletter development, content creation, social media, content strategy and marketing, and project management.
Jenna's full-time positions have included senior editorial producer at Disney Family, head of marketing for FIJI Water, senior editor at AOL CityGuide, and interim editorial director stints at Where Berlin (print magazine), DJZ.com (an electronic dance music site), and Trucks.com, among others. After graduating from the University of Michigan, Jenna received her Master of Professional Writing from the University of Southern California. She travels as often as she can and considers Semester at Sea's ship her second home, although she would prefer it were her first.
Specialties: Memoir, Music/Pop Culture, Travel/Cultures, Young Adult, Social Consciousness, Nature/Environment
Jenna offers a free half-hour phone consultation to first-time clients.
---
"Jenna Rose Robbins is an outstanding ghostwriter and co-writer with impeccable editorial skills. I have trusted her with projects spanning a wide range of topics and have always been thrilled with the results." – Michael Levin, CEO of BusinessGhost.com "Jenna is an amazing writer, editor, and social media expert. Her range of experience makes a huge difference and we always love the results when we work with her. The very best!" — Beth Doane, author of From The Jungle: Stories and Original Art From Children Living in Rainforests
"I turned to Jenna for a major book edit because I knew I could trust her to take care of details, from the minutia I might be apt to pass over to big-picture stuff. I was positive she would be 100% pro, top to bottom. And that was exactly the result. Not only did she deliver my book ahead of deadline, but her suggestions, grammar edits, clarity tweaks, and helpful comments enhanced every page. She is both efficient and creative, two qualities one doesn't always find in a single package. Jenna is also refreshingly frank and forthright when she sees something isn't jiving, and she'll say so. In short, she doesn't let stuff slide. Brains? She has got them, boy." — Alysia Gray Painter, Author of the Wilfair series (Wilfair, Redwoodian: Wilfair Book 2, and Stay Awhile: Wilfair Book 3
Contact Information:
Digital Nomad
Tel: (310) 243-6369
Email: jenna@jennarobbins.com
Author Coaching Business and Corporate Content Copyediting/Line Editing Developmental Editing Ghostwriting Manuscript Critique/Evaluation Web Content