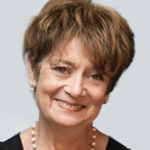 Clients come to me for my extensive experience creating, clarifying, organizing, polishing, and illuminating fiction and nonfiction for companies and individuals all over the United States.
I learned to keep my eye on the big picture at the same time as paying attention to detail while editing and shepherding many books through production. Later, the magazine world trained me in the discipline of a deadline, the structure of a feature, the style of a sidebar and review, the punch and power of a lead.
I have sharpened my skills by writing and editing for the internet as it has evolved. Adapting to the demands of new media has made me versatile and adept at communicating a lot in a few words. I can create copy that's practical, pertinent, and precise, whether it's persuasive marketing emails and newsletters, diverting city guides, engaging community forums, effective social networking, or catchy blogs and blurbs.
Memoirs, a recent specialty, represent yet another universe, in which the deeply personal ideally translates to the widely accessible.
This familiarity with a wide range of styles, genres, and tones has kept me flexible and current, so that you can benefit from the most effective ways to communicate your ideas and messages.
I'm committed to good writing in all its forms and love nothing more than helping writers, from first-timers to experts in their field, find their distinct voice. I especially enjoy collaborating with them to shape their thoughts and words into a clear, authentic, and effective narrative. And if you need a "writer whisperer," I may well be the coach you're after.
I look forward to working with you!
Some Recent Clients
Selected Websites
DisneyOnline, eHarmony, DisneyFamily, FamilyFun, SHOP.com, CatalogLink, ShopCompanion, Magnify360, DECA, eHow, Recessionwire, MyLife/Reunion, LawCrossing, EmploymentCrossing
Corporations, Non-Profits, Schools
Farmers & Merchants Bank of Long Beach; Magnetic Sky: Strategic Brand Marketing; Lexus; Vista Del Mar Child & Family Services; Wildwood School; Westland School; POPS the Club
Individuals
Stephan Olajide-Huesler, economist; Ann Bronston, fiction writer; Leah Frederick, financial advisor, Ameriprise; Dr. Susan Mandel, psychologist; Arva Rose, therapist; Robin Fox, Realtor; Jeff Kahn, humorist and memoirist; Ray Castro, sci-fi writer; Holly Powell, casting director; Dr. Candace Love, psychologist; Ali Parsa, historian; Dr. Pamela Morton, psychologist; Davia Rivka, climate change warrior; Christine Lusita, nutritionist; Leah Weiss, psychologist; Thom Slayter, short-story writer; Ann Leis, biographer; Alan Goodwin, psychologist; Curren Krasnoff, entrepreneur. Memoirists: Judith Matson, Magda Fried, Anita Singer, Nate Green, Ed Leach, Dave Butler, David Weaver, Armin Shimerman, Matt Miller, Jenna Maio, Mitch Ryan, Tommy Masters, Dr. Milton Klein, Conor Bezane, Kathalynn Davis, Ben Stern
Testimonials
Kate delivers a well-crafted and concise message in a manner that illustrates her seasoned writing abilities. She has worked on several articles for me and always provides an engaging read that pulls you in right from the start with her witty wordsmithing.
—Jill Pauley, Sr. Communications Manager, eHarmony
Working with Kate was a consistently enjoyable experience, and in the world of freelance writing, that's a goldmine when you're looking for talent. Kate's ability to paint gorgeous visual strokes with her copy never ceased to impress me, and her gift with nuance and dedication toward any given copywriting project was unparalleled across my team of freelance writers. She is as intelligent as she is gifted, and the integrity and pride she invested in her work shone through no matter how dull the assignment. I would work with Kate again in any capacity and believe that she is that one indispensable person that propels any good team into greatness.
—Simona Supekar, Sr. Communications Manager, SHOP.com
My father passed away leaving an incomplete and chronologically disorganized set of memoirs. It was my objective to turn these pieces into a finished book to pass on to children, grandchildren and posterity. Each of several attempts to get help ended in failure; then finally I turned to Kate, and success soon followed. Living on opposite coasts did not present an obstacle. Kate not only contributed as an editor but also acted as a guide through the process. I doubt I could have done it without her and cannot overstate her contributions.
—Magda Fried, of her father's memoir, A Quiet Life
Kate is a miracle worker. An inspired editor, she has treated us with kindness, firmness, gentleness, and above all love. She is not only an editor extraordinaire but has wisdom beyond measure. We are eternally grateful for her magnificent job — fantastically well done!
—Edward Leach, author, Green Berets Don't Cry
Contact Information:
Los Angeles, California, and Cape Cod, Massachusetts
Cell: (310) 621-1529
Email: kzentall@gmail.com
Author Coaching Business & Corporate Content Copy Editing and Line Editing Ghostwriting Proofreading Web Content