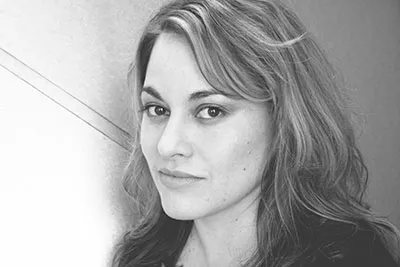 Lori Kozlowski is a writer, editor, and media executive, exploring storytelling in all of its forms.
She founded More Light Media, a content studio and storytelling company. She was the producer and head of content for the virtual reality film series called Project Empathy, which uses VR to explore human rights and social justice issues. The documentary project was funded by Google and premiered content with The Atlantic and at the Democratic National Convention.
She served as Editorial Director at entertainment and music management company Atom Factory, leading the company's media division. She also co-founded and served as Editor-In-Chief for Smashd, a publication and platform about the merger of culture and technology.
Previously, she served as an editor and columnist at Forbes. Before then, she spent five years as a senior editor at the Los Angeles Times.
In addition to her journalism work, she has worked with several authors on their manuscripts. As an editor, she works with nonfiction and fiction. In the realm of nonfiction, she has specific interests in music, culture, technology, environment, science, and business content.
She has also worked with several companies on content and digital strategy, helping them to launch and shape digital storytelling platforms.
As a writing teacher, editor, coach, and collaborator, she has helped hundreds of writers and authors express what they are trying to say and bring original works to life.
Contact Information:
P.O. Box 86622
Los Angeles, CA 90086-0622
310-948-7000
Websites: www.lorikozlowski.com
Email: lori@lorikozlowski.com
Author Coaching Business & Corporate Content
Copyediting & Line Editing
Developmental Editing
Ghostwriting
Manuscript Critique/Evaluation
Web Content