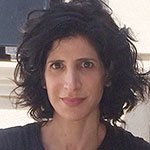 Merrill is an award-winning fiction writer with more than a decade's experience teaching creative writing at the graduate and undergraduate levels. A savvy storyteller seasoned in narrative problem-solving, Merrill has worked with hundreds of writers in generating, revising, and publishing fiction, nonfiction, and memoir—and with an extensive background in branding and advertising, she has helped many individuals and companies develop engaging content, strengthening brand identity by delivering better brand stories.
Manuscript Consultant • Author Coach • Developmental Editor • Book Doctor
Merrill offers incisive editorial feedback, targeted and inspired generative guidance, and insightful strategies for generating narrative momentum and forging narrative cohesion. She helps writers discover the heart of their stories and offers guidance for effectively and inventively realizing their ideas on the page.
Ghostwriter • Content Developer
Dexterous storytelling, structural innovation, and remarkable tonal control have equipped Merrill to write and edit a wide range of works, including memoirs, essays, fiction, business books, reference manuals, cook books, branded content, and corporate histories. Hired by authors, book packagers, and publishers, she can develop outlined material, brainstorm from a concept to offer a range of narrative threads and structural possibilities, or draft a manuscript in its entirety and revise according to client feedback.
Relevant Experience
Merrill's first book Here Beneath Low-Flying Planes won the Iowa Award for Short Fiction. Her fiction and essays have appeared in Best New American Voices, Virginia Quarterly Review, Glimmer Train, American Short Fiction, and  McSweeney's Quarterly, earning short-list recognition in Best American Short Stories and Prize Stories: The O. Henry Awards. 
She earned her MFA in Fiction Writing from Columbia University and has taught creative writing at Pratt, SUNY Purchase, Colorado College, California Institute of the Arts, and served on MFA faculty at University of Maryland-College Park and California State University-San Bernardino.
An established teacher of creative writing and branding consultant, Merrill has also worked as an assistant at a literary agency; a proofreader at Business Week magazine; a senior copywriter/brand voice at Poppin Inc.; and as an academic studying fiction and nonfiction narrative. (References and ghostwriting/manuscript development specifics available upon request.)
Contact Information:
Email: merrillfeitell@gmail.com
Author Coaching Business & Corporate Content Copyediting & Line Editing Developmental Editing Ghostwriting Manuscript Critique/Evaluation Web Content