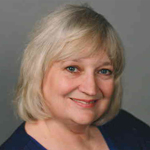 Do you want to write a book but don't know where to start?
Have you started writing a book but feel you could use some help and feedback?
Have you finished your book but aren't sure what to do next?
Would you like to find out how you can become a successful published author?
As a Los Angeles–based book editor, writing coach, and publishing consultant, my goal is to help you become the best writer you can be – so your books reach their full potential.
In today's competitive and fast-changing marketplace, it isn't just about "the book." It's also about you and building your career. That's why, in addition to working with clients on their books, I offer customized publishing strategies for successful career planning – including actively contacting agents and publishers for you when your books are ready to be sold.
Among the publishing services I offer are:
Expert guidance and support in every phase of writing and editing, from initial analyses or evaluations of your manuscripts through developmental editing, one-on-one coaching if necessary, copyediting and proofreading
Strategic planning about the best ways for you to publish or get published
Submission of your books to agents and established traditional publishers
Project management, from editorial through design and production of your book, if you want to independently publish, market, and promote your books using the ever-expanding resources of the Internet
Assistance with turning your expertise and knowledge as an author into a rewarding and profitable complementary career as a speaker or consultant
If you feel that any of these services may meet your needs, give me a call. I'd love to hear about you, your books, and what you want to have happen in your life as an author.
---
My publishing and creative clients include:
Fiction writers (mainstream, literary, popular fiction)
Nonfiction writers (proposals and full manuscripts in health, medicine, current events, psychology, memoirs, spirituality, other areas)
Screenwriters
Publishers (all levels of editing)
Agents who feel a book needs fine-tuning before they can sell it
Writers who want to publish independently (manuscript development, editing, production and printing, marketing and promotion)
I also consult with corporate and business clients on sales and marketing materials (such as sales letters and books for back-of-the-room sales and promotional purposes), Web content (especially cost-effective, profitable, creative and inviting "sticky site" content that turns visitors into customers), and developing speaking and consulting careers.
---
Here's what some of my recent clients have said about our work together:
Monica brought this book to life. She put her heart and soul into making my memoir much more than I ever expected. She checked facts and details for accuracy and made so many insightful suggestions that before long I realized I could trust and accept every change she recommended. Besides shaping the book, she oversaw the process of bringing it into physical form with patience and expertise. I am so impressed with her dedication that I feel as if she almost cowrote it with me.
– Ramon Resa MD, author of the award-winning memoir, Out of the Fields:
– My Journey from Farmworker Boy to Pediatrician (The Carlsbad Press)
I know about the hand, but without Monica's help I would not have been able to pass this knowledge on to my readers.
– Steven J. McCabe MD, author of 101 Questions and Answers about
– Carpal Tunnel Syndrome (McGraw-Hill)
As good an editor as any writer could hope for.
– Stephen Altschuler, author of The Mindful Hiker: On the Trail to Find
– the Path (DeVorss); named a best biography/self-help and book by the
– Coalition of Visionary Resources (COVR)
And here are some details about my background:
Coauthor of The Ideal Entrepreneurial Business for You (Wiley)
Published author with a national and international background in journalism and editing
Former executive editor of Writers Lifeline, a division of Los Angeles–based literary management firm AEI
Speaker and presenter at writers' groups and conferences including the Santa Barbara Writers Conference, the International Women Writers Guild (IWWG), the Pasadena City College Writers Forum, the SouthWest Writers Conference, the LA Writers Conference, and Independent Writers of Southern California (IWOSC)
Consultant and chief copywriter, www.unlockthegame.com
Member of these professional associations in addition to LAEWG: Publishers Association of Los Angeles (PALA), PEN USA, the Editorial Freelancers Association (EFA), Independent Writers of Southern California (IWOSC), the Freelancers Union, and the National Association of Women Business Owners (NAWBO)
Contact Information:
Los Angeles, California
Tel: (310) 391-3705
Please call or e-mail me for copies of these useful resources:
* How to Avoid Publishing Scams
* The 10-Second Pitch
Email: faulkner.editorial.com@gmail.com
Author Coaching Book Marketing and Promotional Materials Book Proposals Book Shepherding
Business and Corporate Content Copyediting/Line Editing Developmental Editing Manuscript Critique/Evaluation Project Management Proofreading Publishing Consulting