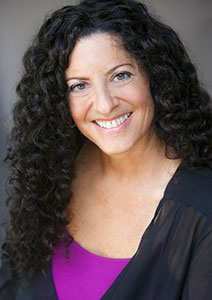 Wherever you are in your writing process, I can help you bring your project to completion.
Now you can get the support you need to:
Start that book . . . or finish that book
Break through writer's block
Make and meet deadlines
Write with more joy and ease
Complete a publishable manuscript
I'm an award-winning book editor, with over 20 years experience and more than 30 published books, both fiction and nonfiction.  I have facilitated writing workshops since 2001 and have co-authored a book due out spring 2014 from Crown/Random House.
---
"In a world where great editors such as Max Perkins no longer exist at the publishing houses, today's writers need to find their own, a freelance Max. Nomi is such a person."
—Chris Meeks
Author of The Middle-Aged Man and the Sea, The Brightest Moon of the Century, Months and Seasons
http://www.redroom.com/author/christopher-meeks
"Nomi is a top-notch developmental editor and copy editor who has worked with me on books of tremendous challenge and complexity for the J. Paul Getty Museum. I can always count on her to get the job done and to do it right. Authors have been consistently grateful for her skilled, insightful improvement of their texts and her cheerful, positive approach. In short, she's a gem."
—Dinah Berland
Editor, J. Paul Getty Museum Publications
"I would recommend Nomi to anyone writing anything. She has the insight and intelligence combined with an innate ability to help you figure out what you want to say and how to get going!"
—T. Frank, Writer
---
To Those Seeking One-on-One Coaching:

As a writing coach, I sit down with you face to face (or on the phone). Together we work to achieve your creative goals.

I customize each session for you, depending on your needs. I may be helping you find your voice and vision. Or I may be guiding you–step by step–through the process of writing a book. We may focus on the creative process itself or on goal setting and deadlines.

If you feel blocked, we'll use out-of-the-box techniques to get you out of that stuck place and onto the page with power and grace.

To find out about my current writing workshops go to writingcoachnomi/workshops or email me at Nomi.TheWriteCoach(at)gmail(dot)com

You can learn more about writing by reading my blog: WritingCoachNomi


Contact Information:


Los Angeles, California
Tel: (310) 842-8358

Email:

Nomi.theWriteCoach@gmail.com

Author Coaching Book Marketing and Promotional Materials Book Proposals Business and Corporate Content Line Editing Developmental Editing Ghostwriting Manuscript Critique/Evaluation Proofreading Publishing Consulting