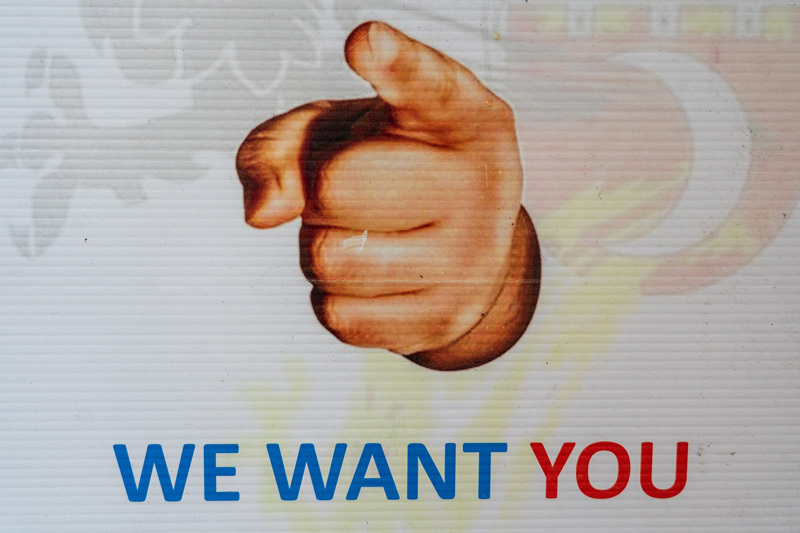 Now that you know a blurb can be an excerpt from a review or testimonial, you're ready to narrow down identifying potential book blurbers. Start by making a list of names — no matter how aspirational they may be — so that you can keep track of their response status and follow up in a timely manner. Although a blurber could potentially be anyone, there are some tried-and-true sources depending on your book's genre.
Blurbs for Nonfiction Books
Nonfiction blurbs can praise the book itself, a previous book or piece of writing, or the author's work or adventures. For instance:
A book by a comedian could use blurbs from other entertainers about how hilarious the person is. 

A financial advisor could use blurbs from clients who testify to the author's financial acumen.

A rock climber's book could feature accolades from other top climbers.

A teacher could use blurbs from former students and parents.

A therapist could use blurbs from patients or colleagues.

The head of a nonprofit could use blurbs from individuals or organizations that benefited from the CEO's wisdom and drive.
When you're writing a nonfiction book, publishers (and readers) expect proof that you're an expert on your topic. If you are, you should be able to call on clients, customers, patients, readers, etc. who will testify to how unique and amazing you are. (Or how difficult but brilliant: a hint of conflict or controversy is often a good thing, sales-wise).
The higher the blurber's profile, the more valuable their blurb will be. But a heartfelt endorsement by someone who is among your book's target demographic can be just as powerful. If you're a pediatric orthopedist writing about a treatment you developed, testimonials from parents whose children you helped will be invaluable.
Blurbs by authors who write in a genre similar to yours are golden, especially if those authors are bestselling. Such authors are often deluged with requests for blurbs, but occasionally they'll bless a new author with their praise, and that can be a game changer.
A blurb from someone famous is the holy grail, and that person does not have to be an expert on your topic or know anything about it. They just have to be a fan, and with luck their fans will follow.
Blurbs for Fiction
Enthusiastic blurbs from authors who write in a genre similar to yours are the next best thing to a great review. If Stephen King says your thriller had him up all night in a cold sweat, that's enough to convince many readers to peek inside.
A blurb from a well-known author in another genre is worthwhile too. As with nonfiction, blurbs from famous people (regardless of why they're famous) are enormously helpful.
Sometimes a non-writer's blurb can be a huge boost to a fiction author. Writing a detective novel? An admiring blurb from the chief of police in the city where the novel is set could instantly elevate your tale and your sales.
Blurbs for Memoirs
Memoirists can tap all the sources for both fiction and nonfiction books. Think carefully about who your book might appeal to and the people, communities, or organizations that might endorse it. What other individuals or authors have tackled challenges similar to yours? 
Put yourself in the shoes of your target audience: What types of testimonials will strike a chord with them? With memoir, the possibilities are limitless.
What to Ask Blurbers to Say About Your Book
This depends on whom you're asking, how famous they are, and how well you know them. The better you know them, the more candid you can be about what you'd like their testimonial to convey.
It's common in the publishing industry not only to give prospective blurbers some guidance but also to offer to write the testimonial for them. Yup! It's true. You're a writer, so you may forget that composing something even as brief as a blurb can be intimidating to non-writers. Diplomatically offering to write it for them — with the assurance that they can edit it — will often unlock a "yes."
You might put it like this:
"I'd be honored if you'd consider writing a testimonial for my forthcoming book. I know how busy you are, so if you're open to it, I could provide you with copy, and you could edit or change it as much as you like."
This may make you uneasy, like you're tooting your own horn. Shocking! It's honestly not unusual, but if you can't make yourself do it, consider asking your agent, editor, or publicity person to make the request for you. 
You may want all the testimonials to emphasize the same point, or you may prefer each to highlight a different aspect of your book. Think about who would be the best choice to endorse these different elements.
Finally, remember to write and thank anyone who agrees to provide a blurb, and tell them you'll send a copy of the book when it's published. 
Think Outside the Box for Your Blurbs
Blurbs aren't only for book jackets and advertisements. They're also a big help in selling proposals and manuscripts. So ask friends, family, colleagues, and co-workers if they know anyone with credibility in your field, a noteworthy position in another realm, or any type of fame. Your success as an author will depend largely on your book's getting some publicity, and while great reviews are terrific, testimonials are an excellent place to start building the buzz for your book.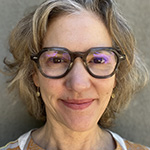 Latest posts by Lesley Hyatt
(see all)