Last Updated on February 15, 2022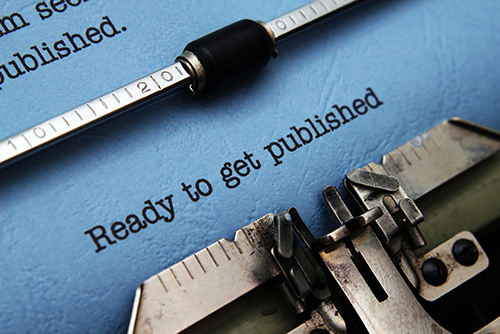 Independent publishing has been around for as long as publishing itself, but what is new about it is how it is flourishing. This is due in part to 60 percent or more of all book sales being made through online retailers, which means that authors' options for selling their books have expanded.
According to Jane Friedman, co-founder and editor of The Hot Sheet, in recent years the stigma that once surrounded self/indie/hybrid publishing has virtually disappeared. Indeed, according to Friedman, some authors believe those who continue to publish in traditional (mainstream) ways are misguided, disqualifying themselves from the myriad options now available. Today the question of what to do with your manuscript is "context dependent," meaning that the right path will vary depending on the book, the audience, and the year.
The landscape and lexicon can prove confusing to writers: Independent publishing (a catch-all term) includes self-publishing, author-publishing, do-it-yourself publishing, hybrid publishing, co-publishing, subsidy publishing, and more. An independent publisher may be a self-publisher, may be brand new, or may have been in business for decades. Some publish one title; others publish dozens or even hundreds annually. Some have no employees; others have many. The varieties abound.
To guide readers to a better understanding of the independent-publishing world, I reached out to two esteemed colleagues, Sharon Goldinger, book producer and publishing consultant of PeopleSpeak, and Brooke Warner, co-founder and publisher of She Writes Press, one of today's stellar "hybrid publishers." I asked both of these longtime experts what they would advise authors and how they see today's publishing landscape.
Subsidy Publishing vs. Self-Publishing vs. Hybrid Publishing
Warner clarified the differences among the various choices. Subsidy publishing (from companies like Lulu, BookBaby, CreateSpace and Author Solutions) is when you hire a company to do all or various elements of your editorial and production, and these companies in turn publish and distribute your books under their imprint. While the author owns the content, the company owns the right to distribute and pays out royalties based on sales. In contrast, self-publishing means that the author is the publisher and thus must oversee all aspects of production, including editing, copyediting, proofreading, cover and interior design, layout, printing, and distribution. This model requires hiring good people, and this is where publishing consultants like Goldinger are invaluable.
Hybrid publishing (or co-publishing/partner publishing), which includes companies like She Writes Press, are fee-based, offering authors a partnership, but they differ from subsidy publishers in the following important ways: 1. they curate their projects; 2. they have traditional distribution; and 3. they pay out royalties at 60 percent of net sales on print and 80 percent on e-books. Under this model, authors retain their copyright but publish under the publisher's imprint and ISBN. She Writes Press offers authors the opportunity to have rights reverted should the author later wish (though not all hybrid publishers do). As Warner explains, a significant difference between hybrids and subsidy publishers is that subsidy publishers are more in the game to market their services, while hybrid publishers like SWP offer a real partnership, invested in the authors and the quality of their work. (For more on the ins and outs of hybrid publishing, see "What's What—Subsidy Publishing, "True" Self-Publishing, and Hybrid Publishing.")
Goldinger wisely notes: "Some people say there are many opportunities to publish your book today, while others say it's the Wild, Wild West out there…. Authors have good options but must do their homework, ask a lot of questions, read every contract." Goldinger offers 24 questions authors ought to ask publishers (included below).
Choosing the Right Kind of Publisher
Warner agrees. "Do your due diligence. Look at the list of books the publisher has published. Talk to their authors and ask what their experience has been. Ask what you are getting in return for your investment."
After all, as both women point out, you are investing in yourself and in your "baby."
"Book publishing is such an important relationship," Warner says, "so you must feel the person who takes your baby on also really cares about it and is competent." Warner recommends looking for the companies that offer the biggest payback on the tail end; she goes on to explain the fine print too many authors overlook: Of the 40 percent SWP keeps, 30 percent goes to Ingram, SWP's distributor, so SWP is in fact keeping only 10 percent of net proceeds on a given project.
Warner too offers warnings about this Wild, Wild West, since the complexities of the publishing world today have offered gold diggers an opportunity to exploit authors: "Alas, many people have come to the publishing industry to make money off authors," Warner says. "It's a complicated industry, too, and I've seen many so-called publishers that have no real publishing experience at all." Warner herself had more than 13 years of traditional publishing experience with two independent houses prior to launching SWP with Kamy Wicoff.
It might be interesting news for some writers and authors that hybrid publishing is far from new and is not restricted to the presses that identify themselves as hybrid. A lot of publishers—the exception being the Big Five—have long done hybrid deals with authors. Many publishers are open to what Warner describes as "creative deals," especially when the publisher thinks the book is important but might not sell well. Warner's columns on hybrid publishing in Writers Digest and Publishers Weekly are instructive.
24 Questions to Ask a Book Publisher
Most importantly, you must respect your work, do your homework, and ask all the hard questions. Here are Goldinger's 24:
What kinds and genres of books do you publish? (Are these similar to mine?)
Who owns the ISBN? Can I provide my own?
Can I publish under my own publishing company, or will my title be published under your company?
Will you register the book with Bowker and submit all metadata?
Can I set the price of the book, and will you guide me regarding pricing competitively?
Can I supply my own cover and interior design, or must I use your designers?
Can I use my own editor?
Will you contract with an indexer?
Will I own the native files (or only the PDFs) when everything is done?
Will I see samples of the cover and interior design, and how many?
Will you help with the title?
Will you file the copyright paperwork?
Will you obtain CIP (cataloging-in-publication) data?
How will the book be printed (short run, offset, print on demand)?
What do I get paid and when? How and when will reports be provided?
Will the book be distributed? Do you have an independent book distributor or do you self-distribute? (Do you have accounts with Ingram Wholesale and Baker & Taylor as opposed to through CreateSpace, Lightning Source, or IngramSpark?)
Will the books be marked returnable and at what discount? (Check at least two of the publishers' books on Amazon and at a Barnes & Noble store to find out availability—in stock, on order, preorder/prepayment only?)
How much do you charge for editing, interior design, cover design, ISBN, CIP, e-book conversion, printing, distribution? If you're offering a package price, what exactly does that cover and what is not included?
Do you offer marketing services? What are they? With whom? Are they mandatory?
Do you offer fulfillment (other than to the book industry)?
Do you provide or contract for e-book conversion services? Will I receive the final epub and mobi files?
Will someone be assigned to my book who will be available to walk me through the book publishing process and timeline and who will answer all my questions?
What happens if I want to self-publish this book at a later date? What happens if another publisher wants to buy the rights?
How much do I have to pay and when? What happens if I decide to cancel the contract?
Goldinger recommends that those who are inexperienced with book publishing not only carefully read all contracts but share them with other publishing professionals. Ask questions about anything that isn't clear or that you simply don't understand. It's also important to recognize that when a publisher assists you with every step of the process, a basic understanding of the industry and its complicated lexicon is helpful. Take a class. Read some books. Goldinger recommends The Self-Publishing Manual, 16th edition, by Dan Poynter, and The Fine Print of Self-Publishing, 6th edition, by Mark Levine. Read Brooke Warner's and Jane Friedman's columns on the subject. Consider hiring a consultant to help.
And by all means, take good care of your baby.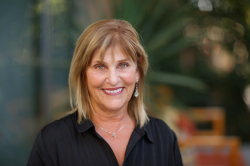 Latest posts by Amy Friedman
(see all)