Last Updated on April 10, 2023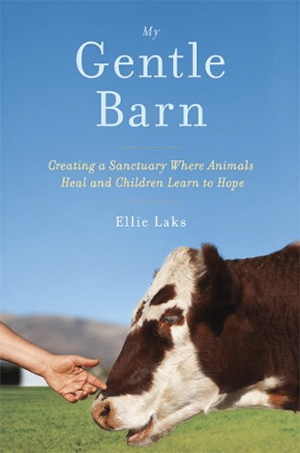 My Gentle Barn: Creating a Sanctuary Where Animals Heal and Children Learn to Hope, a memoir by Ellie Laks with Nomi Isak, published by the Harmony imprint of Crown/Random House, March 2014.
Nomi Isak worked with Ellie Laks to bring to the page Ellie's own story of a city girl who starts a sanctuary for rescued farm animals. Throughout her childhood and teens, animals were Ellie's true family; they were her only comfort when she experienced loneliness, abuse, and drug addiction. In the midst of her stormy life, Ellie realizes that to stay clean, and sane, she must help the only beings that have ever helped her — the animals.
She doesn't stop there; there are two halves to this healing equation: animals and young people. Ellie brings to The Gentle Barn at-risk and troubled youth — kids who remind her of her own early years. The children and animals — many with parallel stories — find healing in each other's company and learn, perhaps for the first time, to trust and to hope.
My Gentle Barn is a journey — at times heartbreaking, at times harrowing — that is ultimately uplifting. When people thank Ellie today for the work she does with animals, Ellie wants to say: "You don't understand. I'm not saving the animals; they're saving me."
The Collaborative Writing Process
Nomi says Ellie was every ghostwriter's dream author for the collaborative process of writing a memoir. "Ellie is the most wonderful storyteller. All my recorded interviews are Ellie telling stories and me laughing." Nomi says it was a thrilling partnership.
Of working with Nomi, Ellie says she was "my voice and my witness and told my story better than I could have myself... such a great writer, a true artist, and a genius." Ellie says creating the memoir together "has been the greatest adventure... I didn't want it to end!"
My Gentle Barn Gets a Starred Review from Booklist
"The saga of Laks and her animal sanctuary is enormously compelling. [She] brings so much raw emotion to her narrative that readers will find themselves moved to tears over the lives of goats and cows. Intimate, powerful, and shocking in its revelations about the food we eat, My Gentle Barn is not easily forgotten. This is a book to talk about and return to; it's a life changer, plain and simple."

—Colleen Mondor, for Booklist
Visit Booklist Online to read the full review. Or you can read it here (look for "From Booklist").
You can purchase the book at Indiebound or Amazon. For a small additional donation to the sanctuary, you can buy it directly from The Gentle Barn.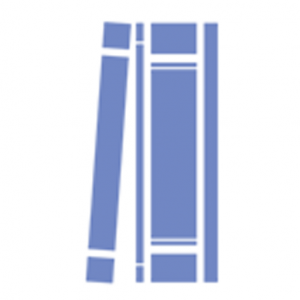 Latest posts by Los Angeles Editors and Writers Group
(see all)