LAEWG members share their favorite recent reads, including old favorites and new discoveries.
Born a Crime: Stories From a South African Childhood
By Trevor Noah
Quite possibly the best book I've "read" (I bought the audiobook) in the last five years, Trevor Noah's memoir of coming of age during apartheid is as heartbreaking as it is hilarious. Noah's talent with accents and languages makes this one of the few books best enjoyed by listening, as his dexterity of shifting from one tongue to the other and impersonating his family members is as entertaining as the stories themselves. — Jenna Rose Robbins

Chronicles: Volume One


By Bob Dylan
This is something to read once a year. It's a book about music, the artist's life, his start, couch-surfing and playing dives in New York City, honing his craft, and a different era in American life. The book is timeless like his music and makes writers (and everyone else) remember that the best stories don't just come to you — you have to go after them. — Lori Kozlowski
City of Thieves
By David Benioff
WWll Leningrad: In the midst of famine and to save their skins, two unlikely young fellows charged with the mission impossible of procuring fresh eggs for a wedding cake find themselves in a series of perilous predicaments. As wry and funny as it is gritty and shocking — a great, captivating read, based on Benioff's grandfather's story. — Kate Zentall
Just Mercy
By Bryan Stevenson
A searing true story written by the founder of the Equal Justice Initiative about the case of Walter McMillian, a young man sentenced to die for a murder he did not commit. Stevenson's legal representation of this man is an unforgettably powerful story, a portrait of what justice truly looks like. — Amy Friedman
The Nix
By Nathan Hill
Politics, personality, mythology, and family secrets wrapped up in a rollicking plot and featuring, among a large and fascinating cast, one of the funniest, most vivid portraits of a teenager ever painted. — Amy Friedman
Nujeen: One Girl's Incredible Journey from War-Torn Syria in a Wheelchair
By Christina Lamb, Nujeen Mustafa
A well-detailed memoir of a young refugee's escape from a country she loved but could no longer stay in. Shows what Syria is really like and the love, family, risk, and terror that go along with being a refugee today. Her journey in a wheelchair underscores the resilience we should all aspire to. — Lori Kozlowski
The Plot Against America
By Philip Roth
Roth's 2004 novel totally lives up to its reputation as a brilliant, prescient work of counterfactual historical fiction, in which the U.S. government, under newly elected president Charles Lindbergh, takes an isolationist turn during World War II. What impressed me about the book, in addition to its relevance to today's political situation, is its finely tuned portrayal of complex family dynamics, the amazing high-wire writing, and the thread of humor running through the whole thing. — Suzanne Mantell
Spineless: The Science of Jellyfish and the Art of Growing a Backbone
By Juli Berwald
Jellyfish, climate change, the ocean, and how we all can stand up to save the planet. The author's love for jellyfish and her fascination with the animals tells a larger story about cherishing creatures on Earth and the natural world in general. Part science and part memoir, the book sheds light on one of Earth's best animals, the health of our oceans, and taking responsibility for the environment. — Lori Kozlowski
>
Things I Should Have Known
By Claire LaZebnik
Proof that young adult novels are for all adults. A beautiful story about autism, sisterhood and love—for anyone who has ever felt a little bit like an outsider—in other words for all of us. — Amy Friedman
The following two tabs change content below.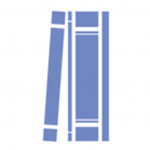 Los Angeles Editors and Writers Group
We are a group of Los Angeles-based editors and writers who assist authors and other professionals throughout the world in turning ideas into print. Read more
about LAEWG
or
meet our members
.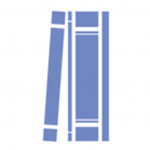 Latest posts by Los Angeles Editors and Writers Group (see all)