Last Updated on April 10, 2023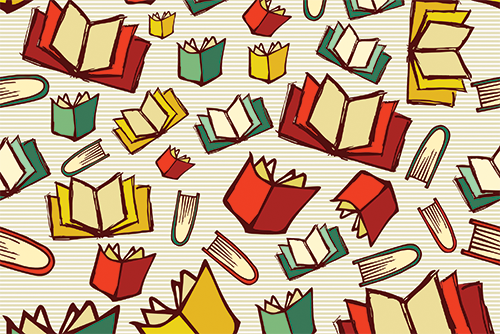 The publishing industry is always in flux, especially in today's world of digital reading devices, self-publishing opportunities, and social media platforms. Whether you are publishing a book yourself or hoping to be picked up by a publishing house, you must stay on top of the latest developments if you want your work to reach readers.
The following articles can help authors stay informed and empowered in the shifting landscape of book publishing:
"A Definition of Author Platform" — Digital strategist and publishing expert Jane Friedman does an excellent job covering the elements of an author platform and providing advice on how to develop one.
"Everything You Wanted to Know About Book Sales But Were Afraid to Ask" — Author and editor Lincoln Michel describes what a book sale actually is (you may be surprised) as well as how and why books sell.
"Copyright Infringement: Those Cute Kitten Pix May Cost You" — Blogging is an excellent way to build your author platform and help you land an agent or publisher, and the best blog posts contain images. Lawyer Helen Sedwick illuminates the factors you must consider before reposting visual content to your blog and social media accounts.
"7 Book Marketing Trends Authors Can't Afford to Ignore" — Kimberley Grabas, founder of YourWriterPlatform.com, explores seven emerging methods of book marketing and includes tips for how to make use of them.
"Business Musings: Know Your Rights" — Bestselling author Kristine Kathryn Rusch examines the complex relationship between authors, agents, and publishers as well as the evolving practices around author contracts.
"Interview With a Gatekeeper: Lee Boudreaux" — Editor Lee Boudreaux, who recently developed her own imprint at Little, Brown, shares her approach to acquiring books and her thoughts on the state of the publishing industry.
"An Experiment in Amazon Sales Rank" — Scientist and sci-fi author Dan Koboldt uses a methodical approach to analyze the elusive algorithm behind Amazon's best sellers.
"Online Marketing for Busy Authors" — Social media extraordinaire Fauzia Burke has written a must-read book for all authors. Learn where to start and how to sort through the dizzying array of online marketing options in this reader-friendly step-by-step guide.
For even more great information, check out these recent posts on the LAEWG blog:
Have you read any good blogs or articles that can help other writers manage the latest publishing innovations? Let me know in the comments below.
Copyright 2016 by Sharon Goldinger. If you would like to reprint this article, please contact the author directly at pplspeak@att.net for permission.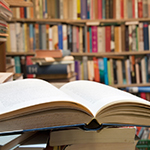 Latest posts by Sharon Goldinger
(see all)