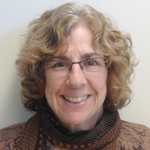 Nonfiction editor, book and magazine.
Thirteen years at Harper's Magazine, editing noted writers on all subjects, including fiction. Five years as arts editor at the New York Observer, editing arts writers of national renown.
Ten years as contributing editor for Publishers Weekly, surveying all aspects of the publishing industry. Three years as arts editor at New Times Los Angeles, covering culture high and low.
Columnist for the Los Angeles Times Book Review, watching Hollywood transform books into movies. Longtime reader for Book-of-the-Month Club, assessing appeal of nonfiction titles on a wide range of topics.
Longtime proofreader at Ogilvy & Mather, one of the largest marketing communication companies; blog editor for the editor of the online magazine Singular City.
---
"Suzanne has been a great help in assisting and editing of the publication of our first two books," says Sunswept Press's Mus White. "She has made useful suggestions and done the line editing on each book. Her comments have been insightful and thorough. She has been particularly helpful in catching inconsistencies and irregularities. Most importantly, she has been a calm voice under pressure."
Contact Information:
South Pasadena, California
Tel: (323) 683-3294
Email: smantell@socal.rr.com
Copyediting/Line Editing Developmental Editing Manuscript Critique/Evaluation Proofreading