Last Updated on March 23, 2022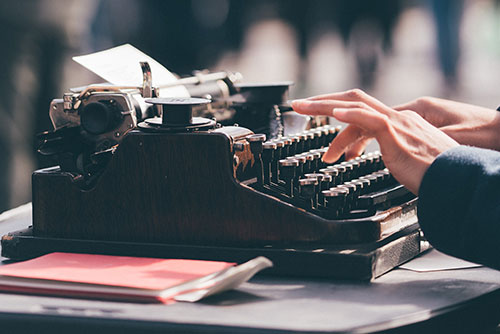 ELAINE: So, get this: Mister Peterman is finally letting me do some real writing. He's got this book deal, for his autobiography. He's gonna let me ghost write it.
JERRY (Seinfeld): Wow. That's great! When it comes out, I'll have to get someone to ghost read it. [1]
Some years ago, a young neighbor who came by to play with my son asked me what kind of work I do. I told her I was a ghostwriter and was about to explain what that was when her face lit up. "I love ghost stories! Which ones did you write?" For an instant, I reveled in her misconception. How wonderful to offer such literary excitement to a young reader. But I had to confess that, in fact, I don't write stories about ghosts…I am the ghost.
I am unseen and unnamed, but I'm fine with that. Like my ghostwriter colleagues, I write books for people who may not have the time, skills, or desire to write a book on their own. I specialize in nonfiction, so most of my clients are professionals or scholars who are experts in their field. What they initially present to me can vary considerably—from a general idea, to an outline, a series of essays, or a rough draft of the entire manuscript. From these various starting points, we work together to create the book the client envisions. That book represents the client's expertise and ideas; I merely facilitate the process of translating the client's concepts, information, and insights into words. Our roles are distinct: my client is the book's author; I am the writer. And our relationship is key to the book's success.
So as a prospective author in need of a ghostwriter, how do you go about choosing the right person for your project? And what should you look for in an author-ghostwriter relationship? Here are the most important things to consider:
Professional expertise —Peruse a prospective writer's website and speak with them on the phone to determine the type of books they've ghostwritten, how long they've been a ghostwriter, and the specific ghostwriting service they provide. Does this person have experience writing about the general subject you'll be dealing with? If not, are they interested in the topic? If you have only a cursory outline of your prospective book, will they agree to work with you to develop your ideas? Are they amenable to working with first-time authors?
Commitment to capturing your authorial voice—Your book should reflect not only your ideas and sensibility but your distinct authorial voice—even if someone else is writing it. Make certain that the prospective ghostwriter is committed to this critical aspect of your collaboration. This will be your book, and it must sound like you wrote it.
Relatability—Even if you live miles away and never meet face-to-face, a congenial connection between you and your ghostwriter is essential. Before you make the decision to hire a writer, determine if this person is a really good listener, asks you pertinent and probing questions about your project, and "gets" who you are and what you hope to offer your readers. The relatability factor can mean the difference between a smooth and not-so-smooth author-writer relationship, and can usually be determined in initial phone or online conversations.
Encouragement and candor—You'll want to choose a ghostwriter who will be supportive but will not hold back in offering their forthright professional opinions and advice regarding your concepts and ideas for the book. The collaborative process between author and writer works most effectively when the writer is able to balance encouragement and honesty.
Enthusiasm—While you can't expect a ghostwriter to feel the same degree of passion for your book project as you do, it's important that you sense their genuine enthusiasm. Granted, ghostwriters are writers for hire and will be signing on to your project because this is what they do for a living. But their authentic interest in the subject and themes of your book will enhance their commitment to the project, as well as to your working relationship.
When you have chosen the right ghostwriter and are ready to begin your collaborative relationship, you should feel confident that this person has the experience and expertise to intelligently and skillfully handle your subject, the discernment and intuition to convey the material in your unique voice, and an enthusiastic spirit akin to my young neighbor's as she anticipated those mesmerizing ghost stories.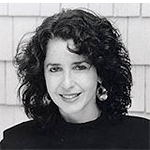 Latest posts by Laura Golden Bellotti
(see all)