I was the last person in Los Angeles to get a microwave. I only use my cell phone for outgoing calls. I forget how to access the Netflix and Hulu features on my Roku system. I don't know how to use my husband's food processor or my son's GPS. I waited until 2010 to buy a battery-operated toothbrush.
But I love my Kindle. No, I mean: I really love my Kindle.
When my husband surprised me with one on my birthday, I was as ecstatic as I had been with my (up until then) all-time favorite birthday present: a Robin's egg blue Smith Corona portable electric typewriter that I proudly carried off to college. It thrilled me with its typewriterly tapping for more than a decade.
That was way back when. This is now.
My Kindle thrills me now. I love its sleek body, its smooth graphite skin-texture, its feathery light feel in the palm of my hand. I love the handsome, engraving-like screen saver illustrations of renowned authors. And I love the newness of the experience. I can lie face down in bed with my Kindle resting on my pillow, and I love that I don't have to worry about the pages flipping closed or losing my place. I love pushing the "button" (actually, a streamlined tab) to turn the page that's not a page. I love choosing the font size. And I really love: ordering a book and receiving it instantly.
First on my Kindle to-read list are numerous classics that I've been meaning to get to for years. Now I have an immediate incentive: they're free on Amazon. I'm currently catching up on a number of African-American history titles, including: Incidents in the Life of a Slave Girl Written by Herself, by Harriet Ann Jacobs; and The Souls of Black Folk, by W.E.B. Du Bois. I'm not saying I would not have purchased these books in their regular book form, but being able to read them for free on my Kindle – and the fact that the toyishness of the Kindle makes it so much fun – led me to the experience that much quicker.
I still love regular books, and I'll still buy them. I still want to own book-books and peruse them in the "flesh," but I'm running out of shelves. And then there are all those trees I'll be saving.
And I love trees even more than my Kindle.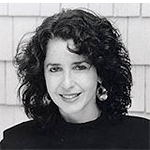 Latest posts by Laura Golden Bellotti
(see all)