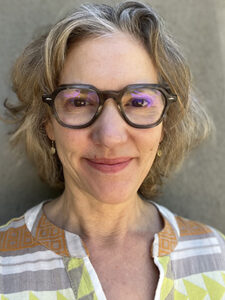 When working with writers, I draw upon my 30+ years' experience as a narrative writer, editor, and teacher of writing and mindfulness groups.
I offer one-on-one coaching to fiction and nonfiction writers (adult and youth markets) seeking opportunities to:
begin, follow through, and/or complete writing projects
connect more deeply with the emotional and intellectual roots of their writing
recognize and appreciate the qualities of their own unique voices on the page
identify and manage the often paralyzing power of the "inner critic"
develop a productive and balanced writing life
empower themselves as more confident editors of their own work
With fiction and memoir writers, I offer specialized guidance on character development and plot arc. With writers of general nonfiction, I focus more on book organization and flow. With all of my clients, I offer an engaged collaborative experience in an atmosphere of confidentiality and mutual respect. I work with clients in person (generally in the Los Angeles area) or via Zoom video conferencing. My writing, creativity and mindfulness workshops are currently available at UCLA Extension Writers Program, Skirball Cultural Center, and privately. 
Contact Information:
Studio City, California
Tel: (323) 842-9635
Website: www.lesleyhyatt.com
Email: lahyatt@gmail.com