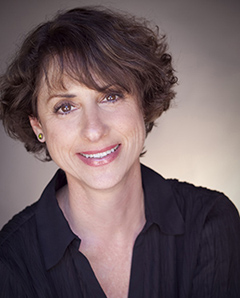 I'm an award-winning, bestselling writer with more than 20 years' experience in publishing. Whether you need ghostwriting services or original content, I'm here to help.
Book proposals
Manuscripts (nonfiction)
Memoirs
Articles and blogs
Web content
Content strategy for websites and marketing collateral
I have collaborated with experts from the fields of business, entertainment, parenting, psychology, and more to write books such as The Blessing of a Skinned Knee, by Dr. Wendy Mogel (New York Times bestseller); Comet's Tale: How the Dog I Rescued Saved My Life, with Steven D. Wolf (winner, "Top 10 Nonfiction Book of 2012" —Hudson Booksellers and Shelf Awareness); 27 Powers of Persuasion: Simple Strategies to Seduce Audiences and Win Allies, with Chris St. Hilaire; Reading People, by Jo-Ellan Dimitirus and Mark Mazzarella (New York Times bestseller); and many others.
In addition to ghostwriting, I have written three books of my own: Everything You Pretend to Know and Are Afraid Someone Will Ask (130,000+ sold); Quick, Answer Me Before I Forget the Question; and Say the Magic Words: How to Get What You Want From the People Who Have What You Need, all published by Penguin.
My goal with every project is to capture the client's voice and deliver his or her message in the clearest, warmest, most memorable way possible. If we're working together on a book or article, the experience should be rewarding and stress-free for you. If I'm helping you develop material for your website or marketing efforts, I'll bring not only my writing chops but also my talent for synthesizing and organization. Let's take your project off the back burner and fire it up!
---
"From proposal to final manuscript, Lynette was a pleasure to work with—she's that rare, one-in-a-million mix of creativity, thoughtfulness, insight, and discipline. In every sense of the word, Lynette's a professional."
 — Chris St. Hilaire, author, 27 Powers of Persuasion
"The Blessing of a Skinned Knee would not exist without the expert editorial help of Lynette Padwa. Lynette is a meticulous surgeon … and landscape architect…Her humor and patience have been a blessing."
 — Wendy Mogul, Ph.D., author, The Blessing of a Skinned Knee
"[I am grateful for] Lynette Padwa, my collaborator and now friend. A top-notch writer, editor, and brainstorming buddy who made book two effortless." 
— Rhonda Britten, author, Fearless Loving
Contact Information:
Los Angeles, California
www.lynettepadwa.com
Email: inquiries@lynettepadwa.com